iOS 15.4
It is understood that the official version of iOS 15.4 (RC version) has begun to be pushed to some Apple iPhone models. The main upgrade point of this version is the "Face ID mask recognition function" that appeared in the beta version some time ago. There is also no need to remove the mask to unlock the screen. Recently, the domestic epidemic situation is serious, friends must wear masks!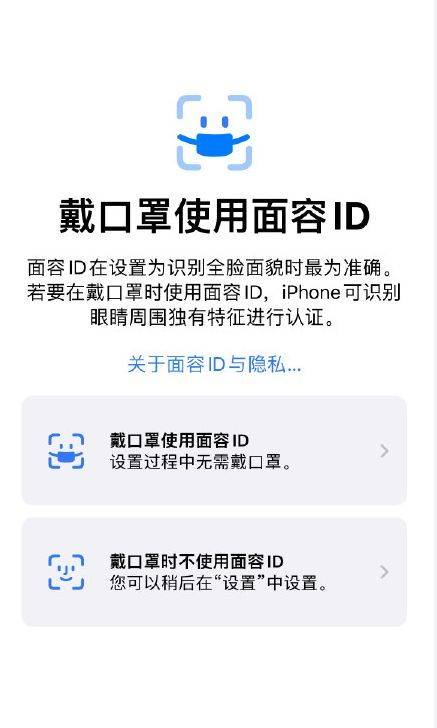 RC is the abbreviation of Release Candidate, and the RC version translated into Chinese is a software release candidate. After the RC version is released, as usual, the official version of the system will be released a week later.
Judging from the current push range, the official version of iOS 15.4 temporarily only supports the iPhone 12 series and later models.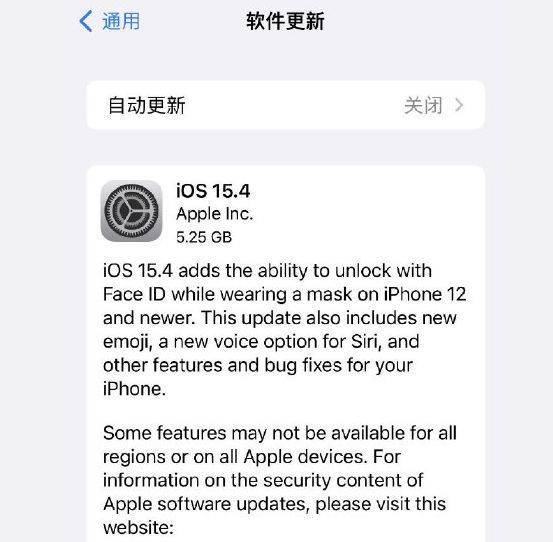 However, Apple has confirmed that the iOS 15.4 and iPadOS 15.4 updates will be released to everyone around the world next week. Everyone expected Apple to announce the full and final versions of iOS 15.4 and iPadOS 15.4 at today's event, but it turned out that didn't happen.
In terms of features, the iOS 15.4 update is expected to finally usher in Universal Control, 37 new emojis, and the ability to unlock an iPhone with Face ID while wearing a mask without an Apple Watch.
So friends who don't want to upgrade the iOS 15.4 beta version can wait for the official version next week.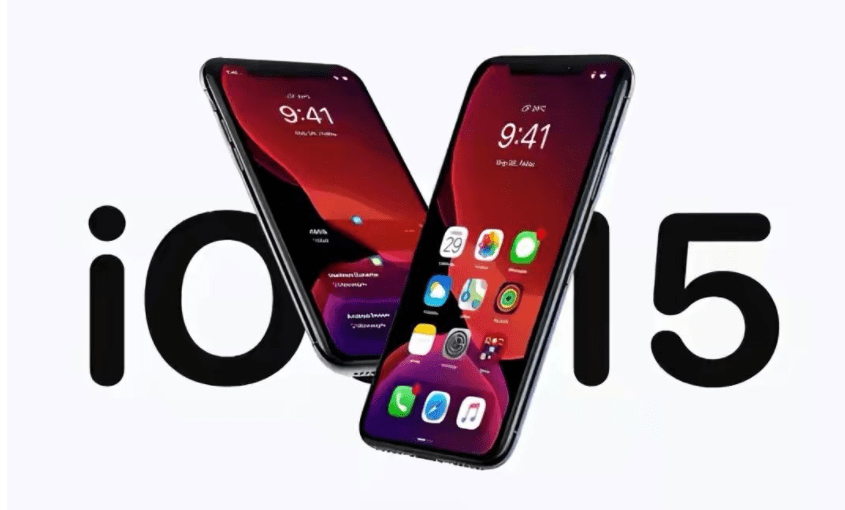 As for friends who bought an Apple Watch, don't worry about "buying for nothing"
1. Apple Watch has many uses, not only unlocking this function with a mask.
2. iPhone 11 and its previous iPhones, even if they have been upgraded to iOS 15.4, do not support unlocking with a mask.